Daskalaki Maria-Anna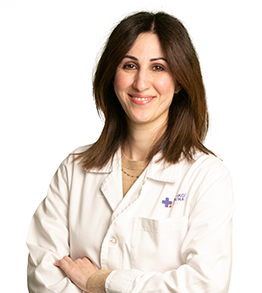 Experience
Private practice in Plastic and Reconstructive Surgery Αthens (2015 until today)
"Metaxa" Hospital Pireas (Μαrch2010-Μarch2014)
SHO of Plastic and Reconstractive Surgery 
«Brugmann» University Hospital Βrussels Οct2008-Oct2009  
«Centre Hospitalier Universitaire Brugmann»
SHO of plastic and reconstructive surgery
University Hospital "Andreas Syngros" Αthens (June2006-Μarch2014)
Scientific Fellow in the Plastic Surgery Department of the Medical University of Athens
Speciality
"Metaxa" Hospital, Pireas (Μarch2010-Μarch2014)
SHO of plastic and reconstructive surgery 
Albert Szent Gyorgy Medical University Szeged, Hungary (1994 -2000)
Primary medical diploma (Doctor of General  Medicine) 
Six years of primary medical training taught in English
Graduated with an average of Cum Laude (3.97/5 or 79.4%)
Retraining
Plastic Surgery Department of "A.Sygros" Hospital and 2nd Propedeutic Clinic of Surgery of "Laiko" General Hospital, Medical University of Athens (July 2007)
Doctorate in the "Study of causes of recurrence of the skin cancer".
University Hospital "Andreas Sigros" Athens (June 06-March2014)
Scientific Fellow in the Plastic Surgery Department of the Medical University of Athens.
Training in treating skin cancer in the Plastic and Reconstructive Surgery Department under the supervision of Pr.Othon Papadopoulos
Department of Dermatology of the Albert Szent Gyorgy Medical University Szeged,Hungary (1998-2000) 
Thesis:Atopic Dermatitis
Goal of research: follow-up of patients with atopic dermatitis and eczema, concerning their clinical signs and symptoms, the histopathology, the complications, the differential diagnosis, the therapy, the prognosis and the ways of prevention of the atopy.
Publications
Journal of Pediatric Surgery (2012)
Toxic shock syndrome due to group A beta-hemolytic streptococcus presenting with purpura fulminans and limb ischemia in a pediatric patient treated with early microsurgical arteriolysis (YJPSU-55984)
Journal of the European Academy of Dermatology and Venearology (2009)
Case of a malignant melanoma developing on an underlying cavernous hemangioma (JEADV 2009, 23, 1327-1349)