Kafetzis Elias-Dimitrios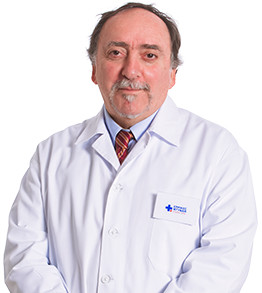 4th Department of General Surgery
Experience
Chief Consultant of Surgical Dpt. "Henri Dunant Hospital Center- ENHC" Athens – Greece. From 02/2016 
Chief Consultant of 4th Surgical Dpt General Athens' Hospital "Evaggelismos". 01/04/2013- 22/12/2015 
Chief Consultant of Surgical Dpt. General Athens' Hospital " Polyclinic" 01/01/2006-01/04/2013 
Vice Consultant of Surgical Dpt. General Athen's Hospital " Polyclinic".18/08/99- 31/12/2005
"Centre Hepatobiliaire et transpantations Hepatiques", Hôpital Paul Brousse, Villejuif. Chef de Service: Prof. Henri Bismuth, Centre Hospitalier Universitaire (C.H.U) Paris- Sud, FRANCE. 20/08/1988- 10/10/1989 
Medecin Αttaché Associe , Hôpital Pasteur. Chef de Service: Prof.Jean-Andre Inglesakis. Centre Hospitalier Regional et Universitaire de Nice (C.H.R&U)- FRANCE 15/05/1987- 10/08/1988
Advanced Laparoscopic Surgery. Hôpital Cantonal Fribourg- Suisse) Chef de Service: Dr P. Petropoulos 18/03/01-30/03/2001
Advanced Laparoscopic Surgery
"Hippokrateion Hospital" University of Athens. Chief of Dpt.: Prof: G. Mponatsos.22/05/1993- 28/05/1993
Advanced Laparoscopic Surgery Hôpital St. Joseph, GILLY (Charleroi –Belgique). Υπεύθυνος Chief of Dpt.: Prof. Benoit NAVEZ.02/03/1992- 06/03/1992
Advanced Laparoscopic Surgery ADRIA Hospital, Barcelona- Spain Chief of Dpt.: Dr. Enric LAPORTE i ROSELLO,20/04/1991- 10/05/1991
Speciality
Advanced Laparoscopic Surgery European Surgical Institute (ESI) – Hamburg /GermanyΑμβούργο : ΄΄Minimal Invasive Operating Techniques in Colorectal Surgery΄΄. Medical Council Schleswig-Holstein/Germany and European Accreditation Council for Continuing Medical Education (EACCME. 15 points).27-28/10/05
41th Word Congress of Surgery of ISS/SIC. International Surgical Week ISW 2005. International Society of Surgery (ISS). Durban- South Africa, 21-25 Augost 2005 (EACCME 25 points)
9th Panhellenic Congress of Society of Endocrine Surgery. Thessaloniki- Greece (9 points+ 9 EACCME) 25-27 Νοv. 2005 
Advanced Laparoscopic Surgery for one year (2002 2003) via Telesurgery University of Montpellier (Prof. Jean Michel Fabre). Simultaneous education with centers of France, Greece, Italy & Spain. 2002 2003 
Advanced Laparoscopic Surgery at Hôpital Cantonal Fribourg- Suisse) Chef de Service: Dr P. Petropoulos. 18/03/01-30/03/01
Hemorroidal surgery with Longo technique. Chief of surgical Dpt.: Prof. Martin Glöckler. St. Elisabeth Hospital Vienna- Austria. 7/12/2000
Advanced Laparoscopic Surgery (5 days,60 h), Intensive Course in Laparoscopic Surgery. By Prof. Jacques Marescaux. European Institute of Telesurgery & Institute de Recherche Contre les Cancers de L'Appareil Digestif (EITS – IRCAD). Strasbourg- France. 06/12/99-10/12/99
The 12th International Postgraduate Course. :International Postgraduate School of the IASG
Advanced Laparoscopic Surgery "Hippokrateion Hospital" University of Athens. Chief of Dpt.:Prof: G. Mponatsos. 22/05/1993- 28/05/1993
Advanced Laparoscopic Surgery Hôpital St. Joseph, GILLY (Charleroi –Belgique). Chief of Dpt.: Prof: Prof. Benoit NAVEZ. 02/03/1992- 06/03/1992
Advanced Laparoscopic Surgery ADRIA Hospital, Barcelona- Spain Chief of Dpt.: Dr. Enric LAPORTE i ROSELLO, 20/04/1991- 10/05/1991
Retraining
27-28/10/05: Προχωρημένη Λαπαροσκοπική Χειρουργική, European Surgical Institute (ESI) – Αμβούργο / Γερμανίας, 
2002 - 2003: μέσω δικτύου τηλεχειρουργικής στη Προχωρημένη Λαπαροσκοπική Χειρουργική. Πανεπιστήμιο του Montpellier- FRANCE. 
18/03/01 - 30/03/01: Προχωρημένη Λαπ.Χ/κή. Hôpital Cantonal Fribourg Ελβετία. 
7/12/2000: Αιμορροΐδες(μέθοδος LONGO) Νοσ.St Elisabeth,Βιέννης, Αυστρία. 
06/12/99 - 10/12/99: Λαπ.Χ/κή. (EITS – IRCAD). Στρασβούργο, Γαλλία. Εταιρείας 
The 12th International Postgraduate Course. Οργάνωση:International Postgraduate School of the IASG 
22/05/1993 - 28/05/1993: Λαπ.Χ/κή. Νοσ. Ιπποκράτειο Νοσοκομείου Αθήνα. 
02/03/1992 - 06/03/1992: Λαπ.Χ/κή. Νοσ. St. Joseph, Charleroi –Βέλγιο. 
20/04/1991 - 10/05/1991: Λαπ Χ/κή Νοσ. ADRIA, Βαρκελώνη- Ισπανία. 
20/08/1988 - 10/10/1989: Νοσ. Paul Brousse, Centre Hepatobiliaire et Transpantation Hepatique CHU Paris-FRANCE 
15/05/1987 - 15/01/1988: Νοσ. Pasteur, X/κή & Αγγειοχ/κή Κλινική C.H.U Nice- FRANCE .
Recognitions & Awards
MEMBER OF SCIENTIFIC ASSOCIATIONS:
FRANCE TRANSPLANT
International Hepatobiliary Association ( I.H.P.B.A)
European Association for Endoscopic Surgery (E.A.E.S)
International Gastro Surgical Club (I.G.S.C)
Society of Laparoendoscopic Surgeons (S.L.S) 
Mediterranean Group of Study of Diabetes (M.G.S.D)
HELLENIC SURGICAL ASSOCIATION (Ε.Χ.Ε)
HELLENIC SURGICAL ASSOCIATION OF ENDOCRINE SURGERY (Ε.Ε.Χ.Ε.Α), member, treasurer, General Secretary & President And President of the Panhellenic Congress (2007).
Hellenic Association of Endoscopic Surgery and other techniques. 
Publications
PUBLICATIONS- BOOKS:
publication: «9th BIENNIAL CONGRESS OF THE EUROPEAN COUNCIL OF COLOPROCTOLOGY-ECCP» Editor. Montuzzi, Bologna – Italy, 2003. ISBN: 88-758-7000-4. PP: 243 – 246. Main topic«Laparoscopic Colectomy» I.Kafetzis, N. Roukounakis, S. Michas, E. Gyftaki. I.Spanos, P. Roumanas, H.Kostas, V.Kyriakou and I. Ntamtsios European Council of Coloproctology. 31 May–4 Joun 2003, Athens: United Italian Society of Coloproctology (SUCP), Meditteranean Society of Coloproctology (MSCP), Israel Society of Colon and Rectal Surgery (ISCRS). Vol. 7, Supplement 1, 1 May 2003, p. 31
publication «9th BIENNIAL CONGRESS OF THE EUROPEAN COUNCIL OF COLOPROCTOLOGY-ECCP» Εκδ. Montuzzi, Bologna – Italy, 2003. ISBN: 88-758-7000-4. PP: 233 – 236. topic ΄΄Descending perineum syndrome. A pelvic floor dysfunction needed multi-surgical approach΄΄Kafetzis I, Gatsoulis N*, Roukounakis N, Roumanas P, Kostas H, Spanos I, Kiriakou V, Gyftaki E, Damtsios I General Hospital of Athens ΄΄Polyclinic΄΄ - Surgical Dpt. *General Hospital of Corfu - Surgical Dpt. 9τη Congress of European Council of Coloproctology. 31 May–4 June 2003,: Publication inUnited Italian Society of Coloproctology (SUCP), Meditteranean Society of Coloproctology (MSCP), Israel Society of Colon and Rectal Surgery (ISCRS). Vol. 7, Supplement 1, 1 May 2003, p. 22 
Publication: «9th BIENNIAL CONGRESS OF THE EUROPEAN COUNCIL OF COLOPROCTOLOGY-ECCP» Εκδ. Montuzzi, Bologna – Italy, 2003. ISBN: 88-758-7000-4. pp: 237 – 241. topic: ΄΄Haemorroid- Longo procedure(Results and a New Proposition ΄΄Kafetzis I, Gatsoulis N*, Roukounakis N, Gyftaki E Spanos I Kiriakou V, S. Michas, Roumanas P, Kostas, Kiriakou V., Damtsios I 9th Congress of European Council of Coloproctology. 31 Μay–4 June 2003, Αθήνα.United Italian Society of Coloproctology (SUCP), Meditteranean Society of Coloproctology (MSCP), Israel Society of Colon and Rectal Surgery (ISCRS). Vol. 7, Supplement 1, 1 May 2003, p. 26
BOOK: "Laparoscopic procedures for treatment disease of peritoneal cavity" editing in Greek 2005. PP: 78-99 topics : "Laparoscopic adrenalactomies", laparoscopic splenectomy", " laparoscopic procedures for benign and malignants diseases of large bowel" 
Βook: , "SURGICAL TECHNIQUES" Εd. University Studio Press, Thessaloniki 2003. Chapter:"New Techniques in Hepatic Surgery" Edition in Greek pp.395- 402.
Βook: «L'Echographie peroperatoire Hepatique et des voies Billiaires" HENRI BISMUTH- DENIS CASTAING. Εd. ΒΗΤΑ 1992. Translated in Greek By Dr. Ilias-Dimitrios Kafetzis.
Βook: «ULTRACISION- REVOLUTION IN SURGERY» topic : «Thyreoidectomy by Ultracision» pp.94- 98. 
Βook: « LAPAROSCOPIC and MINIMAL INVASIVE SURGERY» Edit. HELLENIQUE SURGICAL SOCIETY.» Athens 2002. Chapter 40: «Minimal Invasive Surgery in Thyroid & Parathyroid glands» pp. 429-445
Βook: POSTGRADUATE COURSES Edit. HELLENIQUE SURGICAL SOCIETY.» Athens 2002. « The Intraoperative ultrasound in surgery of Liver, Biliary and Pancreas and the use in Laparoscopic Surgery» pp.13-18 
Βook: "EUROPEAN I.H.P.B.A CONGRESS – ATHENS '95" MAY 25-28 1995 Edit. Montuzzi, Bologna – Italy, INTERNATIONAL PROCEEDING DIVISION 1995. pp.10047- 1050. Chapter: "alcoholization of hepatic tumors" I.KAFETZIS, I, MITTARI, G. VLACHOS, K.H. MUSTAFA, S. DIMAS and I, DAMTSIOS.
Βook: "EUROPEAN I.H.P.B.A CONGRESS – ATHENS '95" MAY 25-28 1995Εκδ. Montuzzi, Bologna – Italy, INTERNATIONAL PROCEEDING DIVISION 1995.pp.161- 165 chapter: "Cholelithiasis, gallstone size and pathogenesis of primary gallbladder adenocarcinoma" Ι.DAMTSIOS, P. HATZIGAKIS, S. HATZISALATAS, S. DIMAS I.KAFETZIS, D. KAMILARIS, and S. PANAYEAS. 
Βook: "EUROPEAN I.H.P.B.A CONGRESS – ATHENS '95" MAY 25-28 1995Εκδ. Montuzzi, Bologna – Italy, INTERNATIONAL PROCEEDING DIVISION 1995. pp.717- 721. Κεφάλαιο:"The value of intraoperative ultrasonography" I.KAFETZIS,H. ZISIS, TH. TSAKIRIS, X. KARABINAS, D. KAMILARIS I, and I, DAMTSIOS.
Βook: ARCHIVES of ΧΙΧ PANHELLENIC CONGRESS OF SURGERY. THESSALONIKI 1994.Εd. HELLENIC SURGICAL SOCIETY pp 289- 311. Chapter: « Metastatic carcinoma of the gallbladder» I.KAFETZIS et al.
Βook: « Laparoscopic and other surgical techniques in the beginning of 21th centery». Medical Editions P.X. Paschalidis. pp. 157- 159. Chapter:"Diagnostic Laparoscopy in acute abdomen" I.KAFETZIS.
Βook: Vas. Leoutsakos. «Diseases of large bowel and rectum».Editions Parisianos. 1994. Athens. Designs and classification by I.KAFETZIS 
Βook: Ν. Finokaliotis. « Complications in Laparoscopic Surgery». Edition Sismnoglio Hospital ( Ambrosiou Brother Ο.Ε) I.KAFETZIS Minimal Invasive Surgery of the Neck. Thyroidectomy- Parathyroidectomy. Complications» 
Βook: «ECHOGRAPHIE PEROPERATOIRE HEPATIQUE ET VOIES BILLIAIRES» HENRI BISMUTH- DENIS CASTAING. Εdition ΒΗΤΑ 1992.Translation in greek: I.KAFETZIS